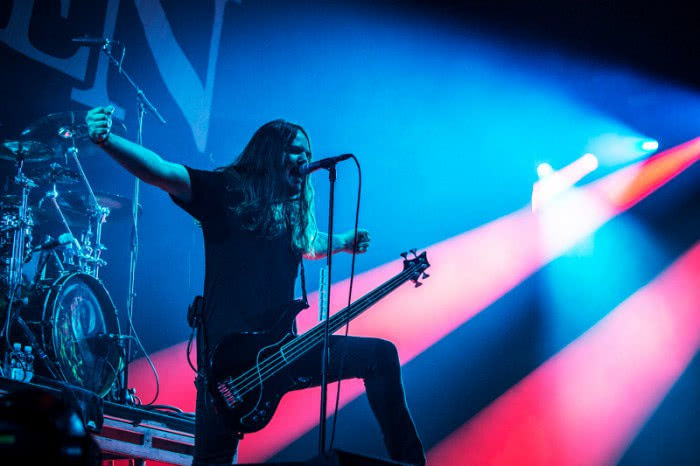 After months of anticipation from fans worldwide, 21st century hard rock leaders Of Mice & Men —vocalist / bassist Aaron Pauley, guitarist Alan Ashby, drummer Valentino Arteaga, and guitarist Phil Manansala—announce their new album Defy, arriving in stores and online January 19, 2018.
Defy was produced by Howard Benson (My Chemical Romance, Three Days Grace, Skillet, The All-American Rejects) and mixed by Chris Lord Alge (Green Day, Breaking Benjamin, Shinedown, Rise Against).

Earlier this year, Of Mice & Men teased the forthcoming album with the one-two punch of the singles "Unbreakable" and "Back to Me." Those songs have clocked over 7 million Spotify streams and 5 million YouTube/VEVO views in six months. Loudwire described the new material as "soaring," while Billboard, Alternative Press, and more featured the tracks.
Over the course of nearly a decade, Of Mice & Men have steadily risen to the top of the genre's ranks, hitting No. 1 on Billboard's Rock and Independent Charts and No. 4 on the genre-spanning Top 200.

The band has also racked up close to 5 million social media followers, along with a following so dedicated that it's practically disciple-like in its fandom. Through the years, they've shared stages with artists such as Metallica, Linkin Park, Slipknot, and Queens of the Stone Age, holding their own all the while winning over new fans with each performance.

Of Mice & Men's 2018 tour plans will be announced shortly.