At PRS' annual open house, "Experience PRS," a new artist by the name of Boscoe France stepped foot onto the main stage with an old, well-worn CE22.
Boscoe France first came to the attention of PRS Artist Relations by way of fellow PRS endorser, Emil Werstler. Artist Relations decided to give him a good look, invited him to perform at Experience PRS, and never looked back. His bare-footed, overall-clad performance won over everyone who witnessed his set and dropped many jaws, including Paul Smith.
Later that night, Boscoe was invited on stage by Black Stone Cherry and wowed the audience once again.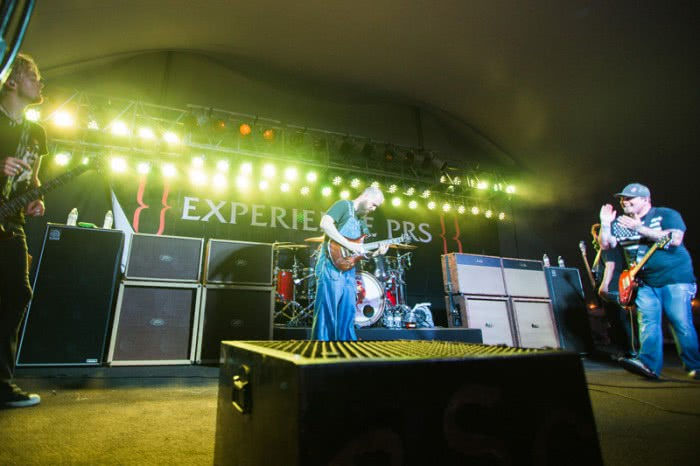 At the end of Experience PRS, Paul Smith pulled Boscoe aside, invited him to come sing and play at his studio, and offered to produce some songs for him. Paul was convinced that Boscoe could create something special that would "erupt out of the monitors."
A month later, Boscoe decided to take Paul up on his offer and with a few new songs in hand, he drove from Kentucky and started recording in Paul's studio.
Boscoe worked hard writing lyrics and fine tuning songs between sessions. Within a week he had recorded five songs, excited and hopeful for how they would turn out after mixing. After several mixing sessions, the mastering was started and Boscoe soon had a polished finished project. Upon listening to it, Paul and Boscoe started to get excited. Paul Smith was impressed with Boscoe's diverse abilities and told everyone he could, "Wow! This guy can play, sing, and write!"
Boscoe's playing shows an impressive command of the fretboard and his skills with the slide. He describes his music as "heavy blues."